Home successfully moved to Detroit's Eastern Market on Aug. 20
Aug. 24, 2020
The long-awaited move of the Detroit home in which Julia and Ulysses S. Grant lived took place on Thursday, August 20 without incident.
The home, which has been on the grounds of the former Michigan State Fairgrounds at Woodward Avenue just south of 8 Mile Road, moved 15-miles to its new home at Detroit's Eastern Market.
The move, which took about three and a half hours, took a route that avoided traveling under any bridges and minimized time on main thoroughfares. Nonetheless, the house, which traveled at an average of 6 miles per hour, slowed traffic on Woodward, Van Dyke and Gratiot Avenues at different times that the morning.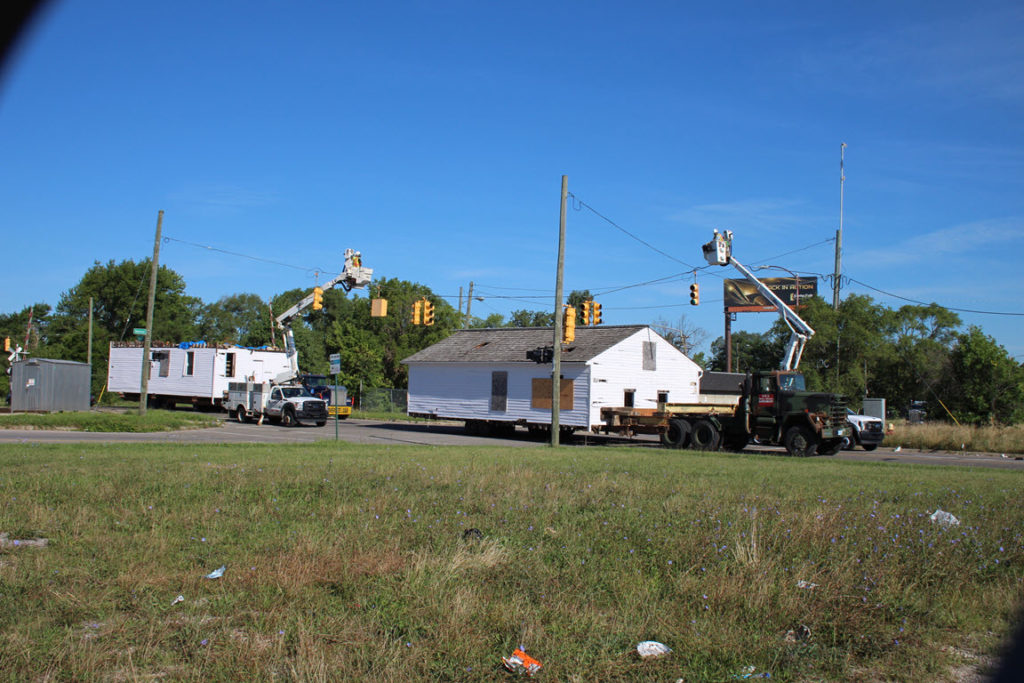 ---
Home's second floor separated in preparation for move
July 15, 2020
On Monday, July 7, a work crew successfully separated the second floor of the Julia and Ulysses S. Grant home in final preparations for the move from the former Michigan State Fairgrounds to Detroit's Eastern Market.
The bifurcation will make the 15+ mile move safer and more efficient, as fewer traffic signals and overhead cables will need to be temporarily removed.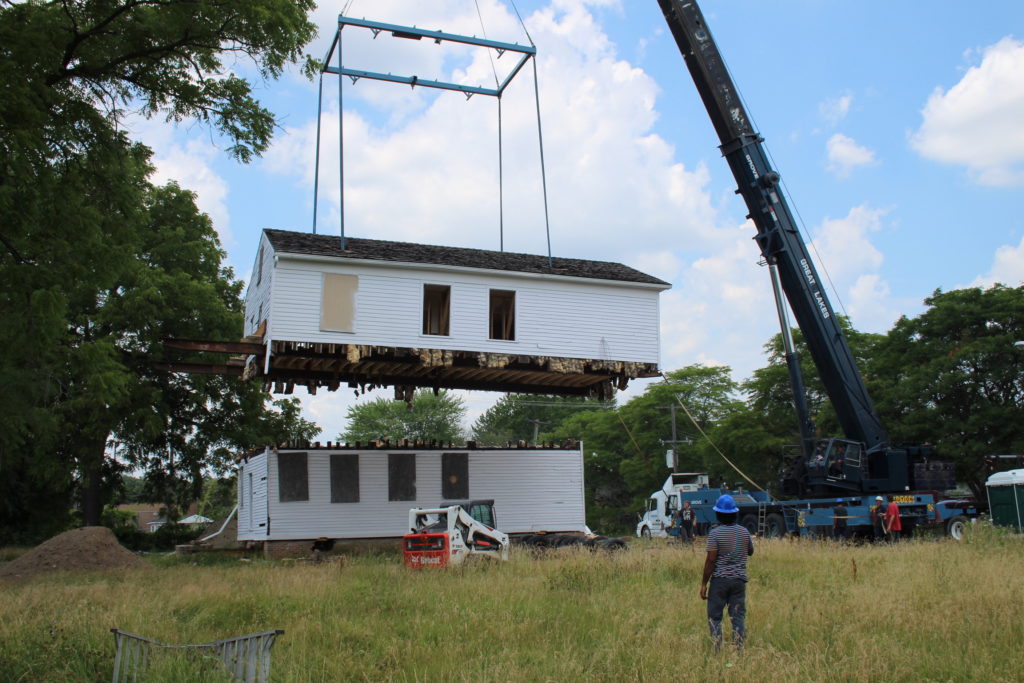 ---
Preparation for move is nearing completion
October 9, 2019
At the end of Sept. 2019, the environmental abatement was completed. Lead paint and asbestos were removed from the home. The exterior paint was stripped and a protective coat of primer was applied. The before and after photos are striking: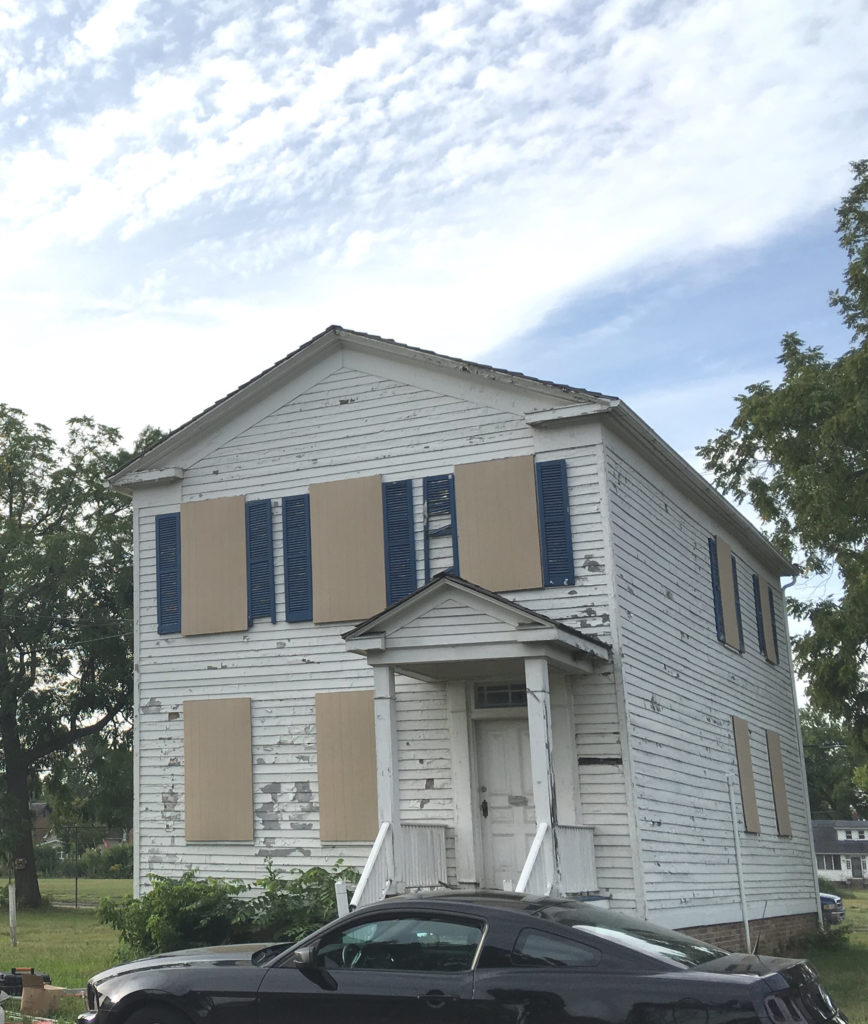 ---
Prep begins on the Grant Home for late 2019 move
August 26, 2019
Work began today to prepare the former home of Julia and Ulysses S. Grant for its move to Eastern Market.
The historic home, which was built in the 1830s, has been remodeled and renovated over its history. I In preparing for the move, crews discovered lead paint on both exterior and interior walls. Asbestos was also found in materials inside the home.
---
Michigan Radio: The historic Detroit house of Ulysses S. Grant finds a new home at Eastern Market
August 12, 2019
On August 8, 2019, Michigan History Center Director, Sandra Clark, and Grant House enthusiast Laura Raisch joined Stateside to talk about the house's history and its recent move to Eastern Market.
Listen to the segment on Michigan Radio's website.
---
Former Detroit home of Julia & Ulysses S. Grant moving from state fairgrounds to Eastern Market
June 17, 2009
The Department of Natural Resources, the Michigan History Center and the Eastern Market Partnership have agreed to relocate the Detroit home of Julia and Lt. Ulysses S. Grant from the former state fairgrounds to the corner of Orleans and Wilkins streets. There, after renovation, it will become a new resource for residents, schoolchildren and visitors.