Grant Home successfully moved to Detroit's Eastern Market on Aug. 20.
Aug. 20, 2020
The long-awaited move of the Detroit home in which Julia and Ulysses S. Grant lived took place on Thursday, August 20 without incident.
The home, which has been on the grounds of the former Michigan State Fairgrounds at Woodward Avenue just south of 8 Mile Road, moved 15-miles to its new home at Detroit's Eastern Market.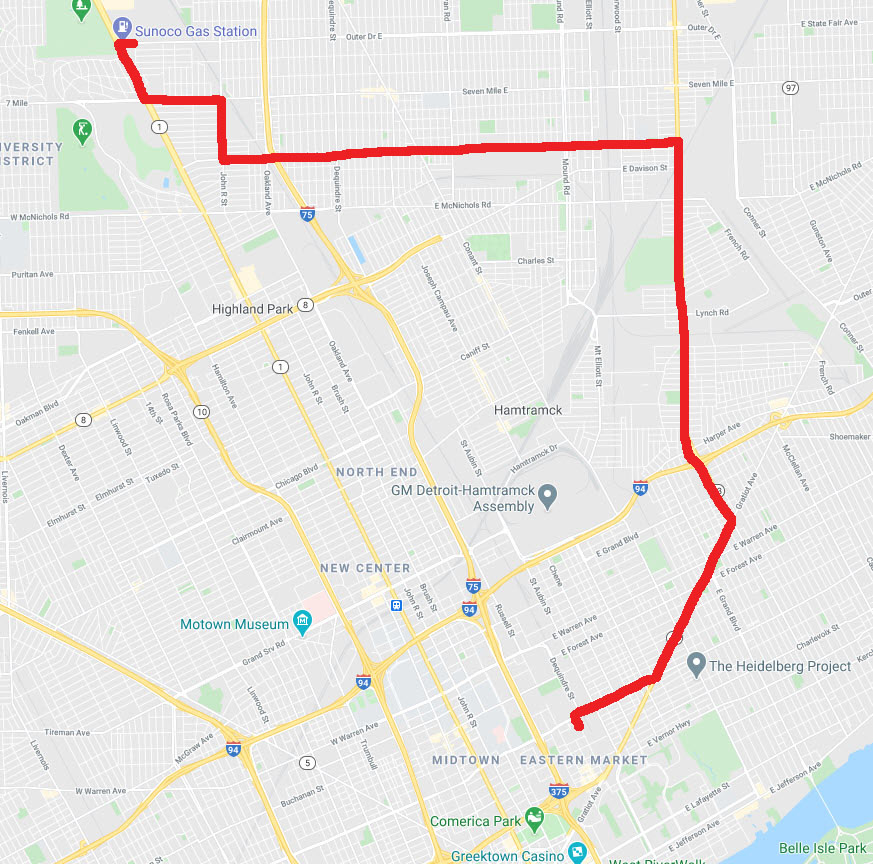 The move, which took about three and a half hours, took a route that avoided traveling under any bridges and minimized time on main thoroughfares. Nonetheless, the house, which traveled at an average of 6 miles per hour, slowed traffic on Woodward, Van Dyke and Gratiot Avenues at different times that the morning.
Coverage of the move took place on the project's official Facebook page, Facebook.com/GrantHomeDetroit. The project team followed behind the first story with a camera to stream the move in real time.
"We were able to stream 2 hours and 55 minutes of the move. We had some points along the route when we lost cell phone signal, but most of the move is documented," noted Tobi Voigt, community engagement director for the Michigan History Center.
Voigt compiled the footage into a rough 16-minute time lapse video:
The Detroit Police Department provided an escort for the move, and three utility trucks worked in tandem to lift up traffic signals and other low wires.
A tree-trimming company moved ahead of the home, trimming low branches on trees along the route.
Once at Eastern Market, both floors were temporarily staged in a large parking lot at Orleans and Wilkins Street. The first floor was slated to be placed onto its foundation the same day, but minor flooding of the foundation footings stalled progress.
The home will be placed on its foundation and the two floors will be reassembled before the end of the month.
Enjoy this gallery of move images, taken by David Tobar: