Preparation for move is nearing completion
At the end of Sept. 2019, the environmental abatement was completed. Lead paint and asbestos were removed from the home. The exterior paint was stripped and a protective coat of primer was applied. The before and after photos are striking: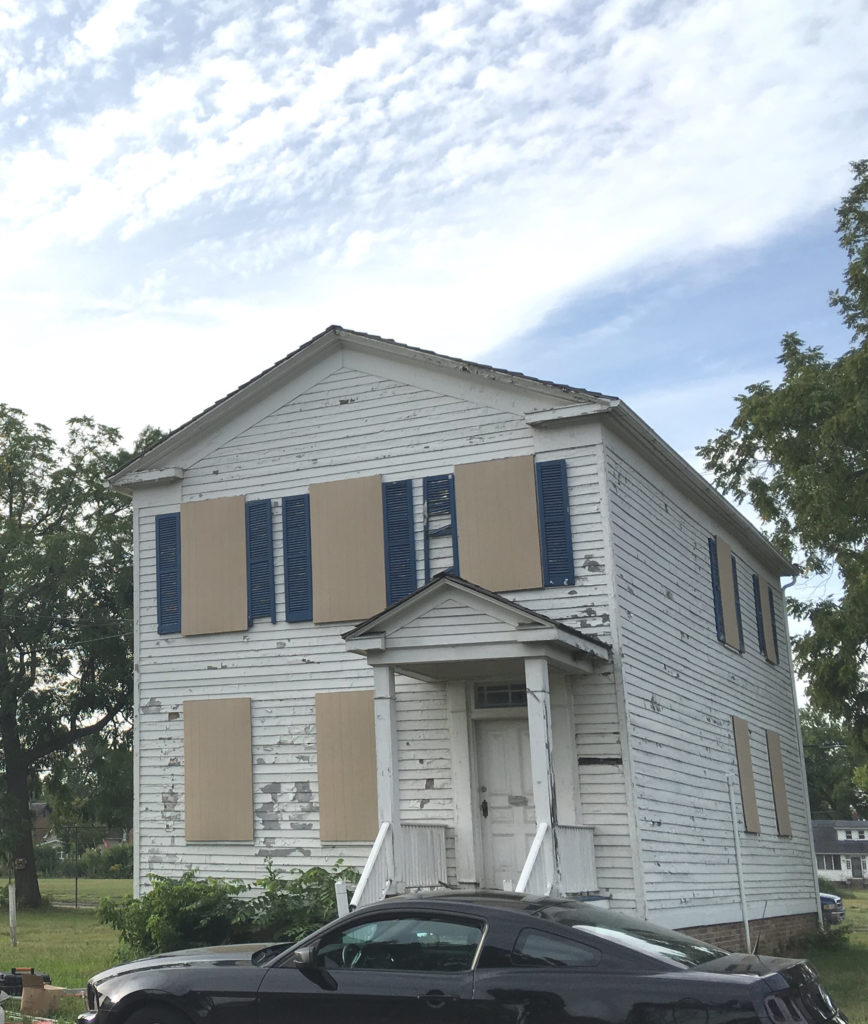 At the beginning of Oct. 2019, preparations for physically moving the Grant home from the former state fairgrounds to Eastern Market began. D & B Movers have been reinforcing the inside of the structure with cribbing, and have placed steel beams on the second floor. They expect to have the prep work completed by Oct. 21. The photos below show their work as of Oct. 4:
Completed prep work for the move.
Before the house can be moved, three permits must be obtained from the city of Detroit. This first is a demolition permit that is needed to make structural alterations to the current home site. The second is to permit moving the home through the city. The third allows construction to take place at Eastern Market in preparation of the home's arrival and placement.
The permitting is in process now, and is expected to be completed in mid-November. Baring any unforeseen circumstances, the plan is to have the move completed by mid-December.