The Michigan History Center, part of the Michigan Department of Natural Resources, and Eastern Market Partnership are collaborating on the relocation, rehabilitation and reopening of the Julia & Ulysses S. Grant Home in Detroit.
Michigan History Foundation, a non-profit organization that provides fundraising support for the Michigan History Center, will manage the fundraising campaign.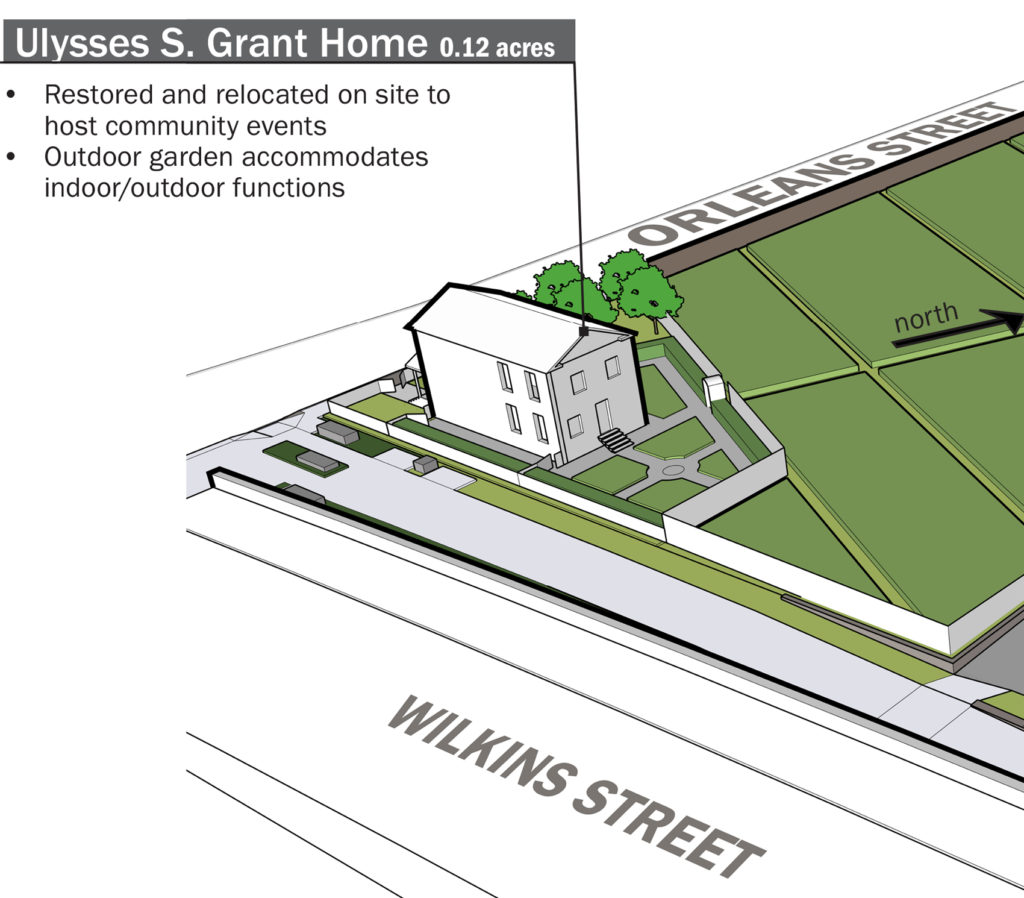 The Project
The home's new location is on the corner of Wilkins and Orleans streets as part the Eastern Market garden project.
Once moved and renovated, the home will open to the public. The Michigan History Center will work with community partners to determine how the home will be interpreted and used.
Get involved to help us accomplish this project!
A grant from the Michigan State Housing Development Authority is funding the move from the former State Fairgrounds to its new home in Eastern Market.
The partnership needs to raise additional funding in order to rehabilitate and reopen the home for visitors. Efforts to raise the needed $500,000 are underway, and are expected to take two to three years.
In the meantime, Michigan History Center and Eastern Market staff will begin holding community input sessions to generate ideas for the use of the home once it is renovated.
Donate:
Make a gift online at our support page
Mail a check: Michigan History Foundation, P.O. Box 12331, Lansing, MI 48901